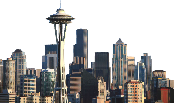 Excellent Quality & Se

rvice…On Time…Every Time

HOUSEKEEPING QUICK CLEANING TIPS
Cleaning windows
Use hot, soapy water to wash them down. Take your time to really wash the window. You will want to get rid of all debris and such first. Get into the track and the sides as well.

Once the window is clean, use a clean terry cloth to dry and shine it. You will want to dry off the windows quickly to prevent streaks.

You can use a chemical glass cleaner for this but it is not always necessary. You can get a good clean with a bit of dish detergent.

When you are trying to clean glass in windows, you will want to work as quickly as you can. This is the best y to get your glass streak free. Keep supplies on hand to help you to do this.
Cleaning Your Kitchen
For countertop, use a mild dishwashing liquid for plastic lamination and rinse well afterwards to prevent residue from getting on food.

If you've ever switched on the garbage disposal instead of the kitchen light, mark the switch with a dab of red nail polish - anything to stop that grating noise.

If your dishwasher drains through your garbage disposal, switch it on when the hot soapy water is running through is so it gets a good cleaning.

To remove water spots on stainless steel, rub area with a clean, soft cloth dampened with white vinegar. Then wipe dry to avoid spots.

Use a pencil eraser on black heel marks.

Run a cup of white vinegar through the entire dishwashing cycle in an empty dishwasher to remove all soap film.

A little vanilla poured on a piece of cotton and placed in the refrigerator will eliminate odors.

After cleaning the refrigerator add a dash of lemon extract to the rinse water for a fresh scent.

For stuck on food on a casserole dish, try adding 2 tablespoons of baking soda and boiling water to cover the stuck on food. Let sit for a while. The dish will be much easier to clean
Cleaning Bathrooms
Always keep an all-purpose cleaner and a sponge in the guest bath so you can sneak away and clean up when unexpected company shows up.

Keep a squeegee in the shower so everyone can wipe it down when they are done (this will help prevent mildew).

Steam helps to loosen build-up so why not clean while you're in there?

Disinfectant can be used on everything in the bath except the mirror.

Don't forget doorknobs and switch plates.

Dip a stiff brush in a kerosene and warm water solution to clean bath and shower mats.

Clean after a steamy bath or shower. The walls, fixtures, etc., will be much easier to clean because the steam will have loosened the dirt.

For light stains, rub with a fresh cut lemon.

For dark stains (like rust) rub with a paste of borax and lemon juice.

To avoid bathtub rings, don't use oily bath preparations. Use a water softener if you live in a hard-water area. Rinse the tub immediately after bathing.

If a ring does form, wipe it off with undiluted ammonia (wear rubber gloves) or a wet sponge generously sprinkled with baking soda. Rinse clean and wipe dry. For a more stubborn stain, scour with automatic dishwashing detergent or rub with a cloth dipped in vinegar.
There's an art to house cleaning. The experts at APL Cleaning Service, LLC have lots of tips for everything for the general process of cleaning to keep your house shiny.